In both Stand Alone and Client-Server installations it is required for the EasyPost Service and users to be registered to Bing. Registration allows users to submit mailings, and grants the EasyPost Service permission to upload and communicate with Bing.
Service
Following installation you are presented with the Get Started dialogue. Click Get Started and enter your 5 digit registration code see figure 1.1.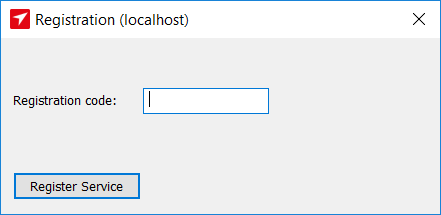 Figure 1.1
In some cases you may additionally be required to enter your Bing Account code see figure 1.2.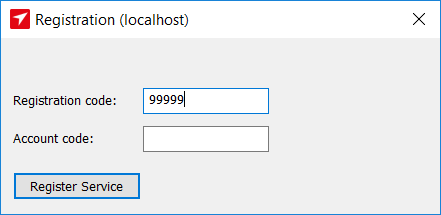 Figure 1.2
After clicking Register Service it will take a few seconds to retrieve your configuration.
User
Following a service registration, or where a new user is connecting to a registered service, users will be prompted to register by entering their email address and registration code, if not already completed. See figure 1.3.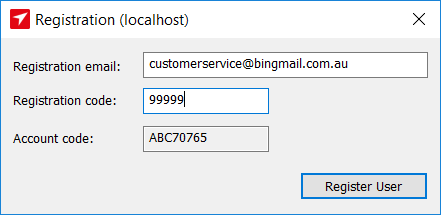 Figure 1.3
In some enterprise environments, users mailroom connecting to a service supporting a configuration hierarchy, will be prompted to choose a location in the configuration tree prior to registering.
If you have any issues registering contact Bing Customer Service.