Invoicing and Department Summaries
Bing invoices twice a month – on the 1st and the 15th day of each month.
Sample Tax Invoice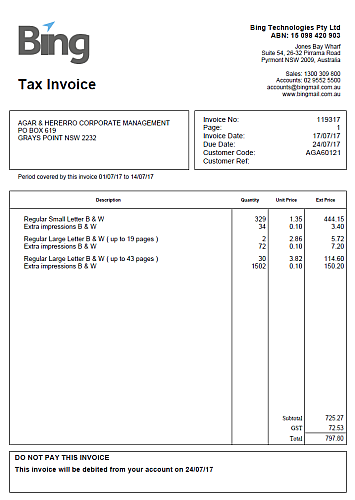 Fig 1
Sample Department Summary
Department summaries show a breakdown of the mailing activity for your departments. This is NOT an invoice; the amount shown on this summary is included in the invoice.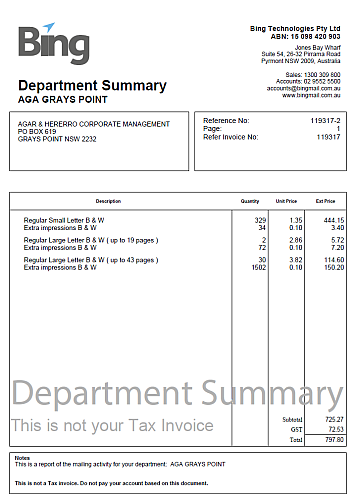 Fig 2
Note: Department summaries are automatically sent if requested. Contact Bing Customer Support if you wish to enable the department summaries.
CSV output of mailings
If requested, Bing will email a data file in CSV format showing a detailed breakdown for each mailing that is included on the invoice.


Fig 3
Note: Contact Bing Customer Support to enable the invoice mailing detail report for your account.